Company profile
The Uteco Group is a world leading company in the production of flexographic and rotogravure printing machines, designed for the most diverse flexible packaging applications.
Recognized as a ambassador of Made in Italy, Uteco is constantly committed to R&D and is thus able provide customers with the latest high-tech solutions:
flexo machines: Uteco is the acknowledged world leader in this technology;
rotogravure machines: Uteco has developed an entry-level line, produced in India, and a top level, leading edge model – Next 450 – presented to the market during the company's 30th anniversary celebration (1985-2015) and now Uteco can count on a compete range of machines starting from the ultra compact model NXS;
roto-offset machines, produced in Holland in partnership with a Dutch company;
hybrid inkjet-flexo units line such as the new Sapphire EVO, the fastest continuous inkjet solution in the market approaching the speed of 300mpm and powered by Stream technology from KODAK, using water based inks ready for the food packaging;
tailor-made machines for printing, converting and special applications, such as security, aerospace, nanotechnology and printed electronics. New technology application as well EB (Electron Beam), UV-LED and Digital.
Uteco's headquarters are based in Colognola ai Colli, to the east of Verona (Italy), with Plant no. 1 (20,700 m²), Plant no. 2 (4,500 m²) and its technological R&D Centre ConverDrome®, Plant no. 3 (7,000 m²), and the new Plant no. 4 ( 5.000 sqm) totally dedicated to rotogravure / coating & laminating production.
In addition to these three Italian works, the company is present in Atlanta – Georgia (USA), with a plant and a Democenter recently doubled in size.
More than 300 specialists in design, production, control, assistance, sales and marketing work in the company's plants.
The company's global leadership among manufacturers of machines for flexible packaging applications has been established through:
massive investment not only in the aforesaid plants, but also in R&D and human resources, advanced converting technologies and their subsequent development;
organizational flexibility, the capacity to engineer the required solutions, the overall quality of its products, and the optimization of production processes (lean/6 Sigma);
a rapid and efficient global customer service network.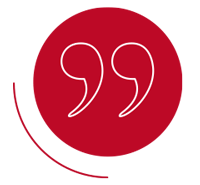 Uteco constantly strives to be at the forefront as a market leader in the supply of packaging manufacturers with cost-effi cient, technologically innovative printing and converting solutions, in response to changing market requirements, in full compliance with environmental regulations and energy saving needs.
Aldo Peretti CEO
Products
With more than 500 models sold in the last 15 years, ONYX is the main product of Uteco's flexo range and guarantees high-quality printing, ease of use and rapid job changeover. Its compact version ONYX XS is especially designed for very short runs, with 4 different integrated in-line processes. The new ONYX series comprises the very latest Uteco hardware and software technology for automatic register and pressure setting at the start of each new job, thus substantially reducing waste and starting times.
This line includes also the top of range product, DIAMOND HP, which can reach a 800m/min speed.
With regard to the rotogravure range, NEXT 450 represents the ideal compromise for short and medium print-runs. It features innovative, fully automated systems that reduce waste and changeover times, ensuring substantial energy savings. Design solutions and technological advancements have increased safety standards further, guaranteeing a first, genuine insurance policy for machine operators and owners. In the name of flexibility, the new NEXT has been designed and manufactured to be simple to use: this result has been achieved thanks to the involvement of all company departments, starting from the design team, giving to the product the added value of Uteco's Total Quality system.
Besides the wide range of special machines, among which SILVER SIL represents a perfect example of rotogravure/off-set printing press, Uteco Group offers different solutions in digital and printing electronics applications, besides plenty of multipurpose coating/laminating machines, such as the new MISTRAL.