Company profile
Founded in 1961, Negri Lame is a solid industrial reality of family ownership.
A story of success, all Italian, result of the experience and the entrepreneurial vision of its founder, Agostino Negri, today still driving together with the second and the third generation; a continuity of management positively perceived by the market and which, over the years, has contributed to developing positive and lasting relationships of trust with its customers.
Negri Lame is one of the most important Italian manufacturer of circular cutting tools which apply in many sectors: paper processing, packaging, labeling, flexible materials, plastic and aluminum films, flexible abrasives and non wowen. The main market for Negri Lame produtcs is Italy, anyway we supply customers throughout Europe and beyond.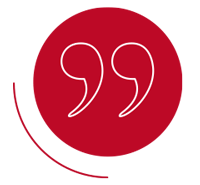 Over fifty years of expertise in cutting solutions, the entire production cycle within the company, customized produtcs, resharpening service … guarantee of satisfaction for the customer.
Negri Lame srl
Products
The company manufactures a large range of cutting tools including complete sets for shear and crush cut, contrast sleeves, multi-bottom knives, razor blades- holder and grooved sleeves all exhibited in our booth at Print4all 2018 – Converflex.
The company's foremost point is the extreme production flexibility, which allows it to produce customized knives even on very small numbers.
The re-sharpening service of knives, bottom and multi-bottom knives is very appreciated.