Company profile
The operations of Bobst Italia are spread over two sites: the production plant in San Giorgio Monferrato is BOBST's Center of Excellence for the engineering and production of BOBST webfed gravure printing presses, laminators, and coating machines for the flexible material industry; whilst the facility in Piacenza is home to the sales and service offices of BOBST sheet-fed equipment destined for the folding carton and corrugated industry.
The breadth of BOBST gravure printing solutions manufactured at Bobst Italia in San Giorgio Monferrato is impressively wide and have established BOBST as a major player in the worldwide industry. Alongside the platforms for flexible materials, there are also solutions dedicated to liquid packaging and decorative printing. In lamination, BOBST provides machines delivering high performance and superior quality output. Extrusion coating and coating lines benefit from long standing know-how and experience in highly efficient custom-made solutions in the flexible packaging, consumer and industrial fields..
A believer in the importance of staying close to and growing with the market, as well as providing efficient and timely service to installed machines in local languages, BOBST opened the Italian subsidiary for the sale and service of its sheet-fed equipment in 1965. Operating from Bobst Italia in Piacenza, a team of dedicated professionals provide machinery and services that have the technology to ensure the highest productivity and optimal operation so as to support the growth of its Italian customers in the folding carton and corrugated board industries.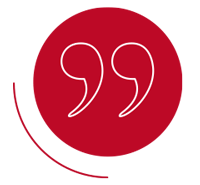 More than ever BOBST is endorsing the company focus points that link unbeatable technological solutions with high levels of sustainability. We pay attention to the increasing demands of both customers, brand owners and end users seeking solutions to provide high quality products, productivity excellence and a sustainable economy. Thanks to BOBST leading innovations and synergies, we can provide integrated solutions along the full production chain.
Detlef Merklinger, Managing Director and Head of Coating Product Line (San Giorgio Monferrato)
BOBST web-fed equipment engineered and manufactured by Bobst Italia in San Giorgio Monferrato comprises:
Rotogravure printing presses for flexible materials. A wide range of solutions to unlock unique user benefits in each of the printers' target markets, including the new generation platforms MASTER RS 6003, NOVA RS 5003, the mid-web EXPORT MW 60/80 presses for ultrashort runs, and the RS 4004 platform offering advanced automation and multiple customization options. The range also includes dedicated solutions for liquid packaging and decorative applications
Laminating machines and compact laminators; different configurations for solventless dedicated applications and multi-technology solutions, including the MASTER TX LAMINATOR multitechnology triplex machine
Extrusion coating and laminating lines for flexible packaging consumer and industrial products
Custom-made single process and multi-technology coating lines delivering productivity for silicone, barrier film coating, AlOx, PSA, label stock, transfer metallizing and more.
BOBST sheet-fed equipment marketed and serviced in Italy by Bobst Italia in Piacenza comprises:
Flat-bed die-cutters offering a wide choice of productivity, automation levels and formats
Hot foil stamping machines. The range includes the EXPERTFOIL 142, the only such machine in the VI format
Folder-gluers available in several versions from simple to high complex cartons in various sizes and run lengths, complemented by a host of quality and productivity-enhancing options
Flexo post-printing machines for corrugated board fulfilling a wide range of different production needs
In-line flexo folder gluers (FFG's) representing a complete box making solution
Flexo – rotary die-cutters (DRO), designed to deliver accuracy, flexibility, performance, and ease of use ??High-performance sheet-to-web laminators for high volumes and ultra-precise tolerances, even for very large formats and very low base weights.
BOBST FIRENZE
Company profile
Bobst Firenze was assimilated into the BOBST brand after joining Bobst Group in 2015. Previously operating as NuovaGiDue, it had been providing innovative technology to the narrow- and mid-web label and packaging industry since 1983.
Headquartered in Capalle-Campi Bisenzio, near Florence, Bobst Firenze engineers and manufactures narrow- and mid-web inline UV flexo presses and printing and converting lines which can process a wide variety of substrates using different technologies. These comprise flexo, offset and gravure printing, multi-process technologies, screen printing, hot foil and cold foil stamping and die-cutting. The equipment modularity makes most lines suitable to be configured for printing and converting substrates serving the needs of labels, flexible packaging and folding carton packaging manufacturers. The range of equipment is very broad, ranging from fixed configuration label machines through to multi-process printing and converting lines that can be equipped with an ample choice of options, adding value to label or packaging production.
Always at the forefront of innovation, Bobst Firenze has introduced many breakthroughs in the field of digital automation for its range of equipment. These include: DigiFlexo Automation; Ink-on-Demand (IoD), the most sustainable print unit in the market that eliminates ink trays and chamber doctor blades, operating with only 30 gr of ink in the print unit; DigiColor, the first ever inline "closed loop" color system that enables digital adjustment of the Delta E values during printing.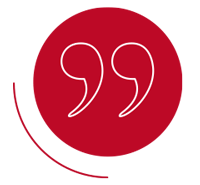 It is the drive to always look ahead in pioneering the technologies that the industry needs, supported by the level of turnover that we invest every year in R&D, that enables us to turn our groundbreaking new ideas into the outstanding label or packaging solutions we provide the market with, to support the growth of our customers in all the market segments they serve.
Matteo Cardinotti Managing Director and Head of Narrow & Mid-web Multi-process & Converting Product Line
BOBST web-fed equipment engineered and manufactured by Bobst Firenze comprises:
Narrow- and mid-web inline presses for labels. The range of equipment spans from the NOVA M1 fixed configuration press for the production of pressure sensitive labels, through to multi process printing and converting lines and the latest MASTER DM5 hybrid press which can be equipped with a host of options for the production of a wide range of applications: linerless, wet glue, wraparound and in-mold labels, shrinkable sleeves and multi-layer coupons
Narrow- and mid-web inline presses for flexible packaging. The machines in the range – EXPERT M3, MASTER M5 and MASTER M6 – enable efficient production of a wide range of high-end jobs from micro to long runs, thanks to the combination of BOBST DigiFlexo integrated automation and the V-Flower print unit for changing the flexo print sleeve on the fly. BOBST exclusive UVTrack system provides total safety for food packaging applications
Narrow- and mid-web inline presses for cartons. Whilst most machines in the range can handle cartons up to 300 gsm, the M8 can process substrates up to 600 gsm. All provide reel-to-reel and reel-to-sheet delivery. BOBST multi-process technology, operated by Digital Automation, allows the all-in-one-pass, multi-process production of added-value general folding carton, as well as lottery tickets and security products.
Digital Flexo is a unique technology and part of the BOBST Digital Automation program. The system makes the workflow a repeatable and controllable digital process, resulting in up to 95% press uptime, no change of ink and no downtime for color matching, 1 minute on-the-fly changeover, and very little waste. The technology conforms to the REVO 7-color extended gamut technology and provides brand owners the assurance of world-wide color consistency of production.