Company profile
Founded in 1983, Prades is converter of prestigious manufacturing companies of adhesive tapes and, in particular, double sided adhesives. Thanks to a significant partnership developed with 3M™, Prades is qualified as Gold Distributor for 3M Adhesives and Tapes Division, the company has consolidated and promoted its position in Italy.
Recently, it is also expanding its business abroad, thanks to its wide range of high quality products.
Prades is specialized to provide and convert products for the Flexographic Printing Industry.
Moreover, it offers a variety of adhesive solutions to the following markets:
AUTOMOTIVE
PAPER MILL
HOUSEHOLD ELECTRICAL APPLIANCES
BUILDING & CONSRUCTION
PLASTIC MATERIALS
PAPER INDUSTRY
NAUTICAL
ELECTRONIC
FURNITURE
SILK SCREEN & PLATE PRINTING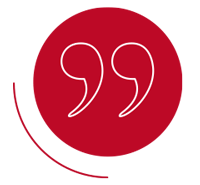 Experience, Competence, Quality: for over thirty years, we have been synonymous with professionalism in the field of industrial applications of double sided tapes. Our primary objective is to meet
our clients' requests while always maintaining the highest quality standards.

Luca Magario Legal Representative
Products
Prades' plants are equipped with technologically advanced machineries for punching, cutting, rewinding, coupling and third parties processes:
Rewinder with double revolver BA-1600 – rewinding and in-line cutting with automatic selvage recovery.
Automatic reel cutting lathe TL 400 and TL-450 – Highest quality and precision cutting.
Flat puncher GD-151D: adhesive and non-adhesive material punching, to a maximum size of 150 mm per side.
Rotary punchers GDR-250 e FR-250: adhesive and non-adhesive material punching, to a maximum size of 250 mm per side with possibility of creating punches with tabs for easy removal.
Calender CAL-1600: for processing as coupling of materials in various thicknesses, replacing of liner, creating sheets.
Spooling machine ET-T2: creation of double sided and single sided adhesive spools.
Sheeting machine TF-500: for the production of punched double sided adhesive in blocks and the creation of sheets in various sized measures on request.
Prades' products range for converting, distribution and reselling
3M™ Adhesives and Tapes and a wide variety of
Adhesive Transfer Tapes
Double sided visco-elastic foam tapes
Double Coated Tapes
Repulpable Single and Double Sided Adhesives
Double sided adhesives with filmic support
Masking tapes
Double sided adhesives with foam support
Packaging tapes