Company profile
Ferrarini & Benelli since 1965 design and manufacture systems for Corona surface treatment and for Plasma treatment. The company's HQ is in Romanengo in the Italian province of Cremona.
We work closely with the major international manufacturers (OEM) of extrusion and flexible packaging processing equipment. More than 11,000 Ferrarini & Benelli's corona systems are used daily worldwide.
Product design, together with soft and hardware for generators are all handled in-house by own qualified personnel. This knowledge and expertise, coupled with manufacturing flexibility allow us to develop customised solutions together with the customer.
Ferrarini & Benelli was ranked among the best SMEs from Lombardy and awarded as the best small-sized enterprise of the province of Cremona (Felix Industry Award 2018).
Services

A well-structured sales network with multi-firm agents directly supports Ferrarini & Benelli's end users worldwide. We work alongside our customers in choosing the most functional solution and train technical staff on how to best use our surface treatments. The modular design of our systems enables us to find the most suitable solution for the customer.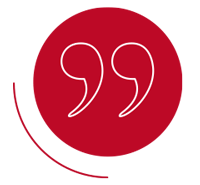 Every new sector problem or customer need sets me off on the search for a solution, planning a new product or improving existing ones. The philosophy I've tried to instil in everyone at Ferrarini & Benelli: work professionally and honestly, offer high technology and high quality products, give continuing customer service over time, view market challenges as opportunities for improvement and guarantee future development.
Diego Benelli Ferrarini&Benelli Founder
Products
Corona treatment
POLIMETAL – single and double-sided treatment for plastic and metallised film, paper, aluminium foil and also laminates. Equipped with electrodes and ceramic rollers, it is used on flexographic and rotogravure printing, laminating and coating machines and on every type of converting equipment. Line speed: up to 600 m/min.
POLIPAST – single and double-sided treatment for plastic film and paper. For applications on extrusion coating, converting and cast film lines. Line speed: up to 600 m/min
Also available in our range of products: corona systems for the tratment of labels, rigid and semi-rigid sheets, adhesive tapes, polyethylene pipes.
Generators
Ferrarini & Benelli's single or three-phase digital generators are suitable for corona and plasma systems. The three-phase EVO generators feature a greater level of innovation: touch screen control panel with intuitive browse paths, for straightforward management of all available functions compact HMI touch screen (4.3") connected to the generator for easy remote use.
Plasma treatment
In Air Plasma is a system suitable for treating three-dimensional plastic objects, small areas of two dimensional plastic surfaces and also conductive materials as metallic parts or components. In Air Plasma enhances the bonding of inks, varnishes, glues and coating on polymers, plastic parts, cardboard and metals.
Applications: Printing (Pad printing, Silk-screening, Ink-jet printing, coding of electrical cables and pipes); Laminating (improvement of the durability and reliability of gaskets, application of glue on folding cartons, flocking on rubber and plastic); Cleaning (removal of dust and grease from plastic, steel, metal and semi-finished products).