Company profile
BST eltromat Italia is the Italian subsidiary of BST eltromat International GmbH, affiliate company of elexis Group and thus part of the SMS Holding.
Founded in 1991 as a local branch of BST GmbH, the company has been developing his presence in the Italian territory serving Italian Swiss (Canton Ticino) and Greece as full-service provider of quality assurance systems for the web-processing industries by promoting, selling and maintaining the product portfolio of German parent company BST eltromat International GmbH founded in Bielefeld in 1979.
BST eltromat Italia is located in Saronno (VA) and facility consist of 250 sqm commercial office, 150 sqm warehouse and 60 sqm of Show Room.
The Show Room is actively utilized for demonstrating the features and performances of our solutions by means of real test to run with the pre-processed reels of customers. Actually we can run printing and surface and finishing inspection and work-flow trials up to 500 mm web width, from paper to plastic film (including aluminium foil and metallized), from flexible to label webs, from quality control to removal of defected waste material.
Company crew actually consists of 15 employees: 3x Sales Area Managers, 1x Sales Director, 1x Sales Assistant, 5x Service Engineers, 1x Service Coordinator, 1x Shipping Assistant, 1x Service Assistant, 1x Managing Director.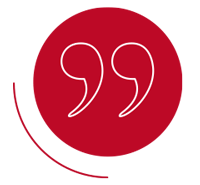 We are recognized as leader in the web processing quality assurance solutions thanks to our capability of offering functional systems and competent technology. The unique experience of our human resources completes our mission with a single universal target to achieve: the best satisfaction of our customers.
Paolo Tamburrini Managing Director of BSTe Italia srl
Products
Automation: printing machines retrofit and tyre production quality inspection
Colour Management: FSS 15 & finecolor for ink-fountain and colour management of offset presses
Colour Measurement: IPQ-Spectral for in-line real-time spectrophotometric control of printed web, in exclusive x-Rite partnership
iPQ-Center:

iPQ-View for visual control of the print
iPQ-Check for automatic 100% inspection of print quality
iPQ Software Packages: like Bar Code Inspection, Colour Monitoring, Repeat Length Monitoring, Sampling Defect Detection, PDF Comparison, etc.

100% Print Inspection:

Tubescan for automatic 100% inspection of labels
Tubescan Eagle View

Register Control

regi_star 20 for gravure in-line presses and flexo application by means of optical fiber sensors
sincon_star
AR 4400 for offset in-line colour and finishing register control

Surface Inspection: iPQ-Check Surface for 100% real time inspection of unprinted web
Web Monitoring:

POWERScope 5000
SUPER HANDYScan 4000

Web Guiding:

Guiding Devices (rotating, swivelling, shifting solutions)
Controllers
Sensors
Actuators

Workflow: iPQ-Workflow, Lector for quality check and automatic removal of waste
Industries into our loop:
Printing / Narrow Web / Label / Extrusion / Converting / Paper / Nonwoven / Tire / Automation
Solutions:
Automation / Colour Management / Colour Measurement / Inspection / Measurement of Layer / Thickness and Basis Weight / Register Control / Surface Inspection / Web Guiding / Workflow