Company profile
The Bacciottini Group was established following the splitting off of a business unit of Bacciottini F.lli Srl.
The parent company was established in 1973, and starting from 1994 it began to produce its ROL 70 and ROL 110 creasing perforating machines: a series of rotary creasing machines designed specifically for the graphic arts and for the large-scale bookbinding establishments.
Following its successful presence at major international trade fairs (Drupa, Ipex and Grafitalia), the entire market became aware of the company and its products.
In 2002, the company witnessed another important development: having realized the need to design a machine that is both easy-to-use, quick starting, and yet precise and heavy duty, Bacciottini created its Pit Stop range.
The progressive consolidation of the company's operations resulted in a need for new targets and partners: Bacciottini developed new products for the constantly growing digital market, thus broadening the group's sphere of activity in an increasingly competitive world.
In 2010, Bacciottini presented its first folding machine that is able to fold material till 600 g.s.m.
Further studies brought to the development in 2012 of a folding unit called Butterfly Easy 2 Fold, with two parallel folds performed by special knife units that allow sheets up to 450 g.s.m to be folded without distortion and cracking. Endowed by a width of 50 cm, this machine is one of a kind on the market.
Today Bacciottini's products are sold worldwide thanks to a network of dealers and to the stipulation of a large number of partnerships.
To date the company has sold thousands of machines worldwide.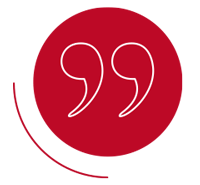 To produce innovative machines capable of resolving all creasing and folding problems. We have dedicated the majority of our resources to R&D, and this has enabled to offer a range of increasingly competitive, "high-performance" machines that can be purchased worldwide thanks to our capillary international sales network.
Commercial Office Manager
Products
The Bacciottini Group's product range comprises:
DGLine 6500/8000 touch screen. DG Line creasing/perforating machine (50×70 cm extendable to 50×100 cm), designed for smaller companies and for "print on demand" services where high quality, simple starting and competitive prices are called for.
PIT Stop 36 LCD/touch screen, 36×64 cm, suitable for small and mediumsized companies.
PIT Stop AF High Speed, 50×70 cm, for medium and large-scale production requirements.
FM High Speed, 50×70 cm extendable to 50×100 cm, suitable for large-scale, high-speed operations. Punching kit also available.
PIT Stop D2H High Speed, 50×70 cm extendable to 50×100, with two creasing heads. The first creasing head can take a standard creasing or digital creasing tool, a punching kit or a perforating tool; the second head can perforate or crease.
Butterfly Easy 2 Fold 50×85 cm, folding unit for 2 parallel folds up to 450 g.s.m with electronic setting of the folding.
Pulsed perforation unit independent unit for longitudinal perforation of products. The perforations can be pulsed or continuous: the distance and the time of the pulse can be easily programmed by a touch screen panel.