Company profile
Thanks to the close collaboration with leading international companies that develop software solutions for the generation and distribution of documents for printing or visualization, and also by virtue of the many years of experience gained over the years by its staff at major multinational IT companies, since 1993 Shazam I.T. is a reference point in the area of information technology for medium / large companies in any sector.
Our Mission
In over 26 years of activity we have responded to the evolution of the market, often proactively anticipating the needs that companies would have expressed: from the initial phase characterized by the offer of solutions for corporate printing we have gradually moved to the introduction of software solutions for the document area, with particular attention to the Marketing area (catalogs, price lists, product data sheets, commercial offers, structured documents) and omnichannel communication including Augmented Reality.
We are first of all consultants that starting from the needs and objectives of our customers after careful feasibility studies propose the most suitable software solutions for the high performance/price ratio to make processes more efficient.
We know how important this is, at all output levels, through innovative solutions that save money, improve ROI and promote the growth of the customer company.
Seriousness and professionalism are essential to guarantee our customer products, services and assistance at the highest levels.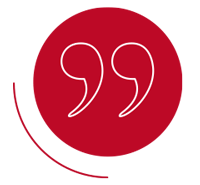 We project ourselves into the future with a total commitment to the customer.
We search among the best solutions on the market the most innovative, which help our customer to work better, so that his IT investments, as well as secure, ensure a high return in terms of greater efficiency through cost savings.
In an offer made up of both consulting and feasibility studies, as well as solutions and services to optimize the IT activities and processes connected to them with a rapid, reliable and professional intervention to support our customers on their mission-critical systems, it is essential to build relationships based on trust, integrity and partnership, even on medium-term commitments that promote maximum return on the customer's investment.
Giovanni Artini CEO – Managing Director
Products
Shazam I. T. resells, installs, customizes and supports a wide range of software solutions, designed by leading companies in their business sector, addressed to companies, organizations and public sector for the documents' production and distribution for printing or viewing.
Automatic and Dynamic Creation, Re-Pagination of Catalogs, Price Lists, Offers and Structured Documents

Leaflet – the most powerful software for the creation and publication of catalogues, price lists and products, data sheets, offers and structured documents from database

Enterprise Ready Open Source PIM and DAM to centralize and manage all multimedia resources

PimCore – the award-winning software offering a single digital platform for product information, digital resources, web content and digital commerce

Creation, Scheduling, Distribution and Management of Customized B2C and B2B Augmented Reality Experiences
Optimization, Editing, PDF File Re-Engineering, Format Conversion and Print Streams

ReadyPDF – the solution for optimizing PDF files aimed at processing them more efficiently for electronic delivery, archiving and production printing
Rubika – the post-composition re-engineering solution that enhances PDF documents including AR
SPDE – the solution for language and print flow conversion and printer management
iCONVERT – the online conversion solution from IBM AFP
PrePrint – the Prescribe printer emulation solution to convert to PCL, PostScript, PDF

Document Creation and Generation, Variable Data Management and Multi-Channel Distribution

DocForm – enables automated generation of high volume electronic, mobile, email, and print variable data-driven business communications
Paris – the solution for creating and generating documents from variable data for printers and PDF file generation functions
DesignPro Tools – the solution for creating and generating resources for Xerox and IBM AFP print environments

Multi-Channel Workflow, Print & Output Management

OM Plus – the Enterprise Print and Output Management solution to simplify your document processes
SOLitrack – the print management solution with real-time mobile print workflow management and control
DocRecord – the document and content management solution with automatic workflows
WorkPath – the solution for automated and advanced document management from the Desktop
Capture – the solution for automatic and intelligent capture and extraction with data workflow from scanned and electronic documents
BHCS – the solution for RJE, NJE, TCP/IP connection to IBM Mainframe