Company profile
Panzeri Alessandro was established in the 1980's as a mechanical workshop from an intuition of the eponymous founder, head of system maintenance in an important converting industry.
His ingenuity resulted in the engineering of the fi rst expanding core chucks – manufactured and patented by the company – capable of preventing slippage of the fi lm and damage to cardboard cores.
The flanges to be fi xed to the clients' machines are tailored to their specifi c type of system, allowing the replacement of old aluminum cones, which cause the well-known problems of securing the reel.
All models can be customized to the client's design or specifi c dimensions according to the needs of each system.
The excellence of Panzeri Alessandro products is based on a long-standing experience both in third-party mechanics and its own production of expanding core chucks for converting.
Over time, the company has grown and secured state-of-the-art equipment, including CNC machinery manufacturing mechanical components for different fi elds of use, meeting clients' needs in turning, milling, drilling, tapping and mechanical engineering in general.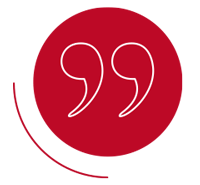 Innovation, flexibility and professionalism" is our motto. In this diffi cult market, it's fundamental to adapt to customers' needs. Though medium-small in size, our Company is well structured and can satisfy any request, from standard to custom-made products.
Alberto Panzeri Sales & Export Manager
Products
Panzeri Alessandro manufactures expanding core chucks for the most diverse converting applications.
Paper, board, corrugated board, films and aluminum foil: any request can be met with several solutions.
The company's product offer includes mechanical axial-pushing, torque-activated and pneumo-mechanical core chucks.
In addition, Panzeri Alessandro offers clients an exclusive, extremely innovative product: the "Safe-Chuck". A one-of-a-kind machine in the converting industry, this chuck is specifi cally designed for being used in the corrugated board production: it does not damage cardboard cores, it's safe and easy to use, and its user-friendly operation makes it perfect to be mounted on fully automated winders and unwinders.
Safe-Chuck can be supplied in several versions, with the plate for the ejection of the core and/ or with the central bore for the photocell.
In addition to expanding core chucks, the Panzeri Alessandro product portfolio includes: sliding, panic exit devices, handrails, support units in L, adjustable feet, construction of trees, flanges, rollers, pins as well as any type of specifi c design, processing details proceed from mergers, components for suspension.
The reliability and professionalism guaranteed by the Merate-based company – testifi ed by the ISO 9001:2008 quality certifi cation – is refl ected in 100% made-in-Italy products manufactured from top-quality raw materials.