Company profile
Imaf SpA established in 1961, is a lead company in the Italian print and graphics sector. Today Imaf is to be considered a total solution provider for the print and graphics industry: from pre-press to pressroom, the company can offer a complete product portfolio to meet every professional printer's needs. The company's mission is to simplify what was hitherto complicated, creating chemical products that enhance performance and decrease the possibility of operator error.
This is why it turns to a team of and chemical experts and technicians, motivated by a common goal: achieve the customer's objective , with the best quality/time/price ratio, with constant attention to environmental sustainability and business ethics.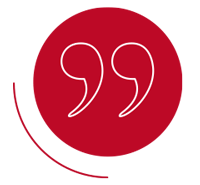 Develop chemical products for the graphic industry to improve production performance and simplify use for operators, always keeping environmental and ethical sustainability in mind.
Bruno Zaghis Export Manager
Products
Pre-press
Chemistry for offset and flexo plates, complete treatment.
Offset and flexo plates, complete portfolio.
Pressroom
Fountain solutions for web and sheet-fed applications.
Solvent and non-solvent based washes, for manual and automatic systems.
Pressroom auxiliaries and sundries.
Equipment
Offset plate processors for conventional, thermal, and CtCP plates.
Stackers.
Plate washing machines.
Filtering systems, for plates developer.
Filtering systems, for pressroom dampening solution.
Water treatment and recycling systems.
Reverse osmosis equipment.