Company profile
Food and non-food packaging, pharmaceutical-medical packaging, paper transformation, electronics and heat-moulded packaging: these are just some of the sectors that avail themselves of the slitter rewinders, accessories machines and automated systems produced by Cason.
The company's product range thus consists in various types of machine for cutting and rewinding single-layer and multi-layer printed and clear plastic film, paper, aluminium and combined materials, all based on the very latest technology to guarantee users increased productivity and quality workmanship. Furthermore, Cason offers converting companies not only slitters rewinders, but also customized automated systems designed by the Cason Handling division: this division works with customers to produce solutions to product handling requirements for logistics hubs, large-scale retail stores, transit points and line builders (suppliers of complete "turnkey" systems).
These are, once again, solutions built on fifty years experience in providing customers with specialized engineering services, and based on patented machines for the handling of individual products, including overhead handling, together with the packaging and automated palletising of products.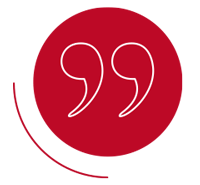 Customer delighted here: that is something more than flexibility, innovation, customization. Every day we try do develop relationships based on that simple belief because "know-how" is crucial, but "customer satisfaction" is the future.
Davide Da Zanche Sales Manager
Products
A full, vast range of slitter rewinders, accessories machines and automated systems suitable for a variety of purposes, and always personalized in order to meet customers' specific requirements. Cason Slitters consist of over 20 different, fully customizable solutions thanks to a unique approach aimed specifically at the converting sector, and capable of satisfying all market requirements. Thanks to the experience gained in over 50 years as machine manufacturers, and to the company's profound knowledge of the sector, Cason combines the very latest technology with a very high level of reliability of its products. All Cason's systems are designed and built in pursuit of the ideal relationship between Man and Machine, thus rendering production more efficient, convenient and safe for the operator.
Cason's R&D focuses on the details of its machines' ergonomics, in order to maximize production by simplifying the use and positioning of its machines. 3D-design together with the capacity to perceive the requirements of an increasingly demanding market, has enabled Cason to create solutions that are suitable for modern business, but still designed on a human scale. Cason Handling, following in-depth analysis of customers' specific requirements, draws up "tailor-made" projects for each application: foot-of-the-machine systems, systems for the overhead collection of materials unloaded in a remote-controlled packaging area, systems for the collection of materials at ground level using conveyor belts, systems for collecting materials using AGV trolleys and packaging in areas away from the production area.