Company profile
4M Refai was established in Genoa in 1959, since 1990, has had registered offices in the Municipality of Busalla (GE) and is located near the Busalla exit of the A7 motorway (Milan – Serravalle – Genoa).The company's premises consist of a covered area of 5,000 mq and an outdoor area of 4,000 mq.
4M Refai produces:
the Flexy Cut series of transverse cutting units for cutting large sheets from rolls;
the CSS series of transverse cutting units for cutting small sheets from rolls;
embossing machines with both rollers;
mechanically welded units for earth moving vehicles, tractors, forklifts and machine tools.All aspects of production and testing (the cutting of sheet for the machines' frames, welding using robotized units, production by numerically controlled work stations, painting, assembly, installation of electrical system, software, functional and visual testing) are performed by qualified persons within the company. 4M Refai has been ISO 9001:2000 certified since 1997.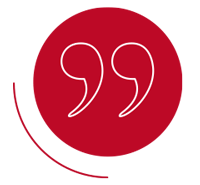 Our engineers are constantly involved in the creation of high
quality, high-performance machines designed and tailored
to customers' specifi cations. 4M Refai keeps its promises.
Giuseppe Del Turco Technical Manager
Products
FLEXY CUT series transversal cutting units
Extremely versatile machines for cutting rolls with a cutting width of up to 1500 mm, to obtain reams of sheets of up to 1500×1150 mm. The format can be changed very quickly, as the operator does not have to perform any manual operations. In fact, all this takes is to write the new cutting measurements required (length and width) on the operator's panel, and the machine automatically adjusts n order to cut the new format. The principal performance specifications are: a guaranteed production speed of over 150 m/min. for each roll, and a cutting accuracy of +/- 0.1mm. The most common materials cut are food-wrapping paper and embossed paper (both printed and non-printed), tissue paper, wrapping paper and plastic film.
CSS series transversal cutting units
Large-scale production machines for cutting rolls with a cutting width of up to 1200 mm, to obtain reams of sheets of up to 600×400 mm. During an 8 hour shift, one operator can produce, package in boxes (or using stretch-wrap) and palletize more than one million standard 250×370 mm. paper serviettes.
ESS series embossing machines4M Refai produces these machines exclusively as optional units for its transversal cutting units; in fact, they are installed as part of the cutting unit line. They enable several rolls to be embossed, and are not subject to wear like those embossing units made from steel/paper wool.